TRS offers you a COMPLETE solution
NO PLACEMENT FEES
POPI Compliant
RECURRING JOB ADVERT posts
TRS Reduction in hiring costs is up to 70%
Improvement in new employee retention
Increase in hiring manager satisfaction
Make your new talent your game changer

EASILY Manage all your Staff appointments
from application, first interview, reference to final Selection.
Recruitment Software
With TRS, applicants register and manage themselves. Which means you have NO more time consuming data capturing!
Manage Candidates
TRS gives you the flexibility to manage your candidates database easily and efficiently, with your very own customised TRS candidate management website.
Applicant Tracking
By Speeding up CV submissions the inefficient and complicated work is done inhalf the time, with a saving of more than 30% in your recruitment costs.
DO YOU Need a careers section on your current website ?
TRS is ideal for SME's with less than 500 employees who require automation of their manual recruitment processes and the ability to source candidates directly from the web through multiple sources efficiently and more affordably.
Swift Requisition
Process
Requisition status tracking

Task delegation to individual HR users or HR teams, approvers and hiring managers
Automated workflow on approval & notifications
Multi-Channel
Candidate Sourcing
Automated advertising of vacancies and responses to 300+ local& international job portals
Automated advertising to popular social networks such as Facebook, LinkedIn, Twitter and Google+
Automated Applicant
Screening
Automated Applicant Screening
Screen all candidates that apply through all your sources
Customisable questions per vacancy
Applications are automatically rejected or accepted via an
automated email process
Automated Response and Messaging
Fully customisable automatic notification & messaging
Keep candidates, agencies& managers informed in real time
Send messages to candidates, hiring managers and agencies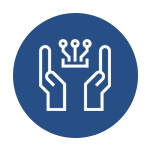 Recruitment Agency
Management
Separate individual website access
Vacancy allocation workflow
Agency tiers
Agency applicants facility
Agency applicant tracking
Automated preferred supplier applications through company website
Superior
Reporting
Reporting
Advanced Smart Reporting
Advanced dashboards

It is time to get that "Candidate Database"
working for you

TRS gives you one comprehensive database that allows you to store all your candidates:
Personal Details

Job Preferences

Job History
Qualifications

Employment References

Software Experience
As well as copies of their ID, Qualifications, Original CV and whatever other documentation you will need. TRS will also automate the POPI (Protection of Personal Information Act) process for you.